YES, WE ARE OPEN FOR SUBMISSIONS!
Switchback
is a publication of the MFA in Writing Program at the University of San Francisco and appears both online and in ebook format. We are a biannual journal because that's about all we can handle. We generally open submissions for four months at a time, then catch our breath for two. So check back in with us if you're unsure of when we're reading and when we're resting.
Our next issue will be published promptly on November 1, 2014.
If you wish to be considered for our fall issue,
please submit no later than midnight (PST) on Sunday, August 31, 2014
.
For our next issue, an Editor's Prize will be awarded in the amount of $200.00 to the submission we find the most inspiring, jarring, outstanding, or just downright brilliant. Additional prizes in the amounts of $75.00 and $50.00 will be awarded to the first two runners up. There is, amazingly, no fee to enter! Please read the guidelines below carefully before submitting. On behalf of everyone here at
Switchback
, thank you for considering us!
General Guidelines
OR
Things You'll Want to Know about Us Quickly
1. We only consider
previously unpublished works
. No exceptions. Thank you.
2. We no longer accept submissions via email or postal service.
You can submit your work to us through Submittable
. If you run into any technical difficulties in uploading your submission, please contact us at
submissions@swback.com
.
3.
We do accept simultaneous submissions
, however, we ask that you notify us as soon as humanly possible if your work is accepted elsewhere. If you're exclusively submitting work to us, we appreciate the thought.
4. So that we may judge your work anonymously,
please ensure your name does not appear anywhere on the submission itself
. You may tell us all about yourself, your many literary accomplishments, hobbies, interests, your family background, etc. in a cover letter.
5. If you're submitting prose, please limit your submission to
one story or essay at a time
. And make sure your work clocks in at or under 7500 words. Only submit prose pieces of 7501 words if you are Cormac McCarthy, but chances are you're not.
6. If you're submitting poetry, please submit to us
no more than three poems
. We like things in threes: Olympic medals, wishes, Cerberus, piano trios. We don't like things in fours, excluding that last list of things in threes.
7. If you're submitting art, please include the medium of your art piece in your cover letter, we like to know exactly what we're looking at. Format all art submissions in .gif, .jpg, or .png with a resolution of 300 dpi or higher.
8. Before submitting, please read some of our back issues to familiarize yourself with the content we choose to publish. It's all readily available on our Web site (completely free and immediate), so there's really no reason not to.
Following these guidelines will help us take you and your work more seriously, but if you must break the rules, break them with caution and good reason (except for those first two, we're sticklers about them). Now, here's a giant, easy button you can press to submit to us: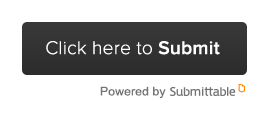 Now a quick word from our respective genre editors, they've been waiting patiently.
FICTION MANIFESTO:
If you are reading this then, chances are, you are considering submitting a story to our journal. For this, despite what anyone might say, you are a person of great virtue. Short stories are hard to write. You know this. You may even be in the process of writing one right now, taking a break to ponder where you might send it when it's finished. You know that for a story to work, it must combine the weighty language of poetry with narrative elements like plot and character. Short stories are hard to write. They must turn their focus fully toward what English writer V.S. Pritchett described as "something glimpsed out of the corner of the eye, in passing," and make readers consider that something worthy of their attention. Whatever the subject or genre of your work, whatever structure it follows or point of view it is told from, you know that your story must also connect with the reader on a visceral level. It must pose a question or conjure a laugh, it must surprise us, satisfy us, and then it must demand that we read it again. These are some of the things we look for in your work. Short stories are hard to write. You know this. You are a person of great virtue. We thank you for considering
Switchback
.
- Joe
NONFICTION MANIFESTO:
What we want: essays, meditations, lists, letters, manuals, artful digressions. We want prose to be quiet and thoughtful, urgent and explosive. We want essays in the form of personal stories. We want essays to be more than just personal stories. We want prose to dissect and assemble. We value engaging subject matter, but we value being engaged by precise, intentional prose much, much more.
What we don't want: the moralistic, the now-you-knows, the definitive. We want to feel your brain working. Your heart pounding. Make our brains work, our hearts pound. Don't solve anything for us. Just make us think, feel.
If you think you have an that essay fits the above guidelines, then go ahead, send it along. If it doesn't, feel free to send it anyway—we love to surprised.
- Andrew
POETRY MANIFESTO:
We are looking for inventive poetic connections. Send us poems that are fun, intelligent, and inspired by the world around you. We are big fans of pop culture and contemporary events enacted in poetry. Send us informed pieces that use form and structure as essential scaffolding of your poetry, whether that is in a form, prose, or using white space—we want well-crafted, thoughtful poems. We love complexity balanced with simple poetic moments. Switchback accepts pieces from well-read writers, attentive to the American poetry lineage. Just ask yourself, "Is my verse alive?" If the answer is yes, send your poems our way. But please, three at a time.
- Cassie
ART MANIFESTO:
Switchback
no longer publishes individual art pieces from submitters. With issue 19, we rolled out the new "featured artist" category, which showcases one artist's work. We will still consider art submissions, but do ask that you submit a series of some sort, containing at least five pieces, along with an artist's statement about the work. Since we are considering art with the intention to make it our cover art for six months, we hope you review past cover art, to get a sense of what we like hovering behind the writing we publish. Questions? Just email
editor@swback.com
.
- the editors
LITERARY REVIEWS MANIFESTO:
Switchback
regularly publishes reviews of fiction, nonfiction, and poetry on our Web site. As a rule, we generally prefer to read reviews of lesser known works, of books you're less likely to come across in the New York Times Book Review or Publishers Weekly, but we're open to all good writing. Reviews should fall somewhere between
500 and 2000
words. Please state in your cover letter what genre your review falls under, so we may pass it along to the correct genre editor. Publicists interested in sending us catalogue listings or review galleys of forthcoming titles should send a query to
editor@swback.com
.
Once again,
Switchback
no longer accepts email or hard copy submissions.
SUBMIT TO SWITCHBACK USING SUBMITTABLE
. If you experience any technical difficulties uploading your submission, please contact us at:
submissions@swback.com
.
If you would like to receive calls for submissions and contest notifications in the future
join our mailing list
today.