Switchback
is an online publication of the MFA in Writing Program at the University of San Francisco. We are a biannual journal because that's about all we can handle. We generally open submissions for a few months at a time, then catch our breath while we put together the issue.
For our next issue, an Editor's Prize will be awarded in the amount of $200.00 to the submission we find the most inspiring, jarring, outstanding, or just downright brilliant. Additional prizes in the amounts of $75.00 and $50.00 will be awarded to the first two runners-up. There is, amazingly, no fee to enter!
Please read the guidelines below carefully before submitting. On behalf of everyone here at
Switchback
, thank you for considering us!
General Guidelines
OR
Things You'll Want to Know about Us Quickly
1. We only consider
previously unpublished works
. No exceptions. Thank you.
2. We do not accept submissions via email or postal service.
You can submit your work to us through Submittable
. If you run into any technical difficulties in uploading your submission, please contact us at
submissions@swback.com
.
3.
We do accept simultaneous submissions
; however, we ask that you notify us as soon as humanly possible if your work is accepted elsewhere. If you're exclusively submitting work to us, we appreciate the thought.
4. If you're submitting prose, please limit your submission to
one story or essay at a time
. And make sure your work clocks in at or under 7500 words. We won't consider any prose pieces over 7500 words. Period. Sorry, but dem's the breaks.
5. If you're submitting poetry, please submit to us
no more than three poems
. We like things in threes: Olympic medals, wishes, Cerberus heads, jazz ensembles. We don't like things in fours, except when it comes to lists of things in threes.
6. Before submitting, please read some of our back issues to familiarize yourself with the content we choose to publish. It's all readily available on our Web site, so there's really no reason not to.
Following these guidelines will allow us to take you and your work more seriously. If you break the rules, we will swiftly and speedily fail to read your work. Now, here's a giant, easy button you can press to submit to us: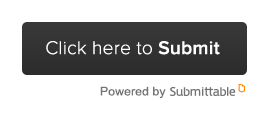 Now a quick word from our respective genre editors.
FICTION MANIFESTO:
Stories are moments, people, sounds and smells.
Stories are truth wrapped in imagination.
Stories are sweet or sour aftertastes that linger in your mind well after the pages have been read.
Stories excite, elaborate, diminish, color.
Stories are hard.
We're looking for stories that tease the senses.
We want stories that make us laugh, feel, and urge us to lose ourselves within them. But most importantly, we want stories that make us think.
- Stefani
NONFICTION MANIFESTO:
We want good essays, personal or not. Send us the story of a family through generations or a history of the thimble. Send us whatever true thing you want, and make it pretty. There's nothing we won't look at, and no subject we believe unworthy.
- Robert
POETRY MANIFESTO:
We are looking for inventive poetic connections. Send us poems that are artful, intelligent, and inspired by the world around you. We seek work which embodies a broad view, even while exploring the minutia of everyday life. We encourage poems with an eye on social justice themes (but save us from reading rants, please). Send us informed pieces that use form and structure as essential scaffolding of your poetry, whether that is in a form, prose, or using white space. We love complexity balanced with simple poetic moments. Switchback accepts pieces from well-read writers, attentive to not only the American poetry lineage, but poetry's global roots as well. Please remember, three poems at a time.
- Virginia
LITERARY REVIEWS MANIFESTO:
Switchback
regularly publishes reviews of fiction, nonfiction, and poetry on our Web site. As a rule, we generally prefer to read reviews of lesser known works, of books you're less likely to come across in the New York Times Book Review or Publishers Weekly, but we're open to all good writing. Reviews should fall somewhere between
500 and 2000
words. Please state in your cover letter what genre your review falls under, so we may pass it along to the correct genre editor. Publicists interested in sending us catalogue listings or review galleys of forthcoming titles should send a query to
editor@swback.com
.
ART MANIFESTO:
Switchback
features artwork in a number of different contexts. If possible, please include a statement with your submission indication how you envision your art being featured in Switchback.
1. As "cover" art, used as the background art for our issue.
2. Single pieces, to be displayed alongside an individual work of writing.
3. As part of a "featured artist" feature. To be considered as one of
Switchback
's featured artists, we ask that you submit a series of at least five pieces, along with an artist's statement about the work.
Questions? Just email
editor@swback.com
.
Once again,
Switchback
no longer accepts email or hard copy submissions.
SUBMIT TO SWITCHBACK USING SUBMITTABLE
. If you experience any technical difficulties uploading your submission, please contact us at:
submissions@swback.com
.
If you would like to receive calls for submissions and contest notifications in the future
join our mailing list
today.